We're excited to share the spring issue of our newsletter, the Red Letter. It features a photo essay from our winter conference as well as chapter reports, an excellent introduction to the work of bell hooks by YDS working-class caucus chair Liz Wright, and David Roddy's report on the winter conference, Red Blizzard in the Big Apple. We're mailing out copies this weekend to YDS members and chapter leaders, but you can also view and download a pdf version here.
If you'd like to print out some copies in black and white you can download a high quality black and white version here.
---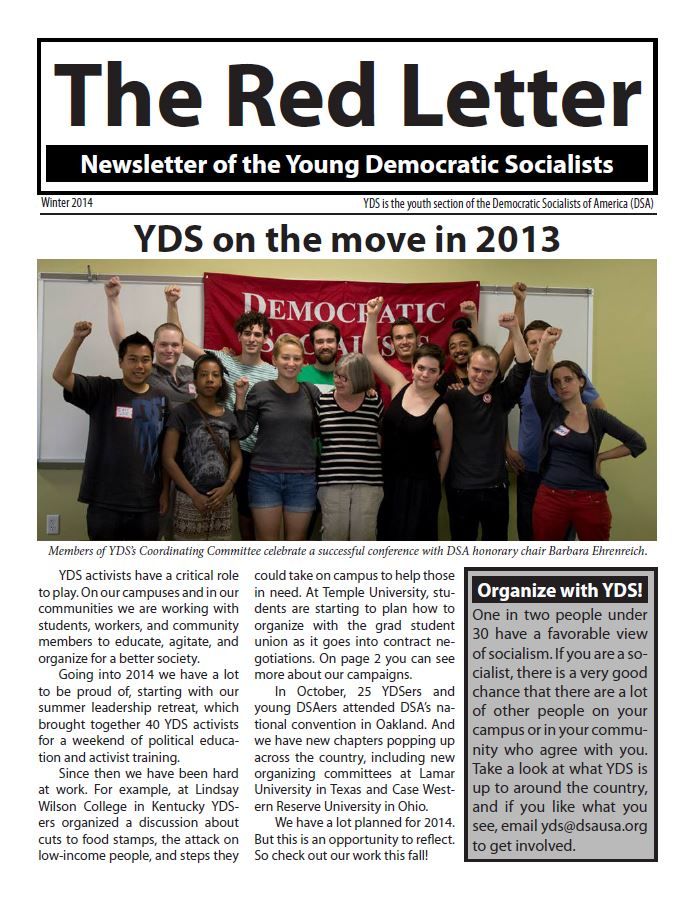 Click on the image above to download a pdf of the Red Letter!
YDS activists have a critical role to play. On our campuses and in our communities we are working with students, workers, and community members to educate, agitate, and organize for a better society.
Going into 2014 we have a lot to be proud of, starting with our summer leadership retreat, which brought together 40 YDS activists for a weekend of political education and activist training.
---