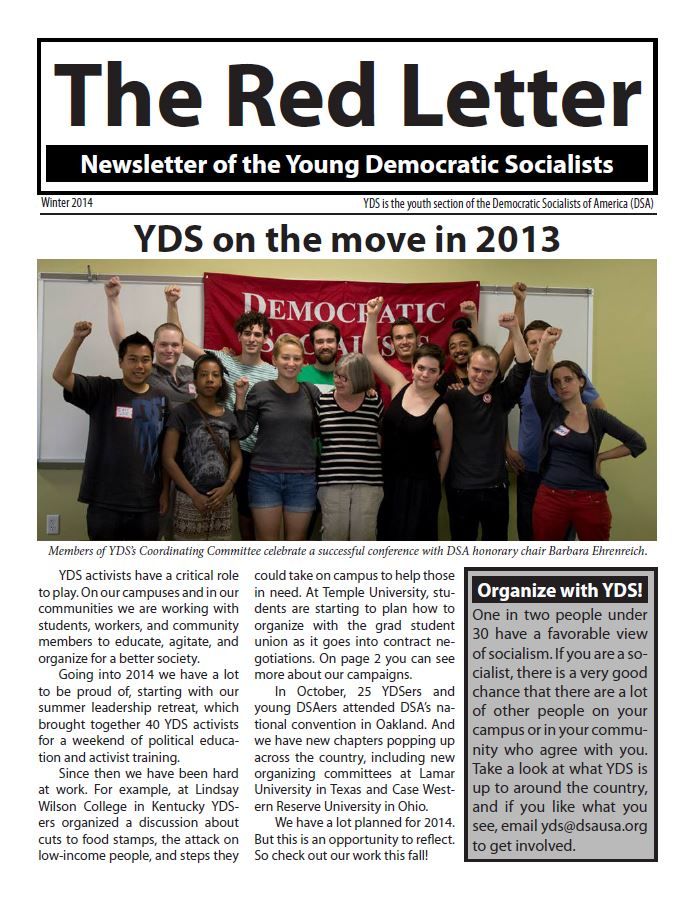 Click on the image above to download a pdf of the Red Letter!
YDS activists have a critical role to play. On our campuses and in our communities we are working with students, workers, and community members to educate, agitate, and organize for a better society.
Going into 2014 we have a lot to be proud of, starting with our summer leadership retreat, which brought together 40 YDS activists for a weekend of political education and activist training.
Read more