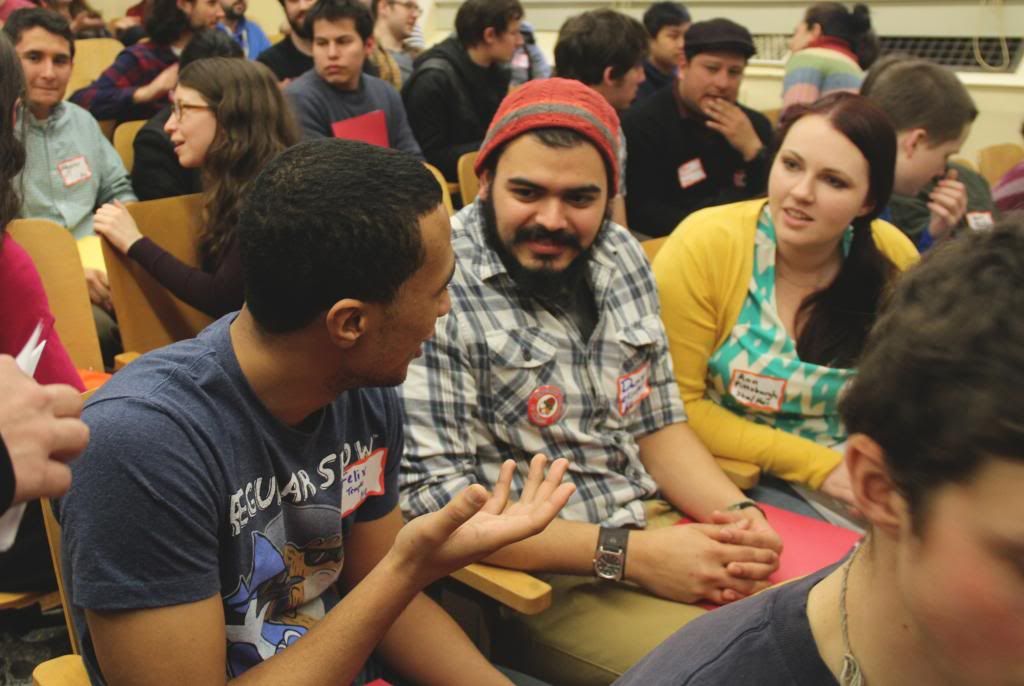 Group break out during the transformative organizing workshop.
We'll have a full report from the YDS winter conference up soon (now available here). We had over 100 young activists attend the two day conference, and we started it all of with a big crowd of 140+ YDSers and New York City community members who came on a Friday night to listen to our plenary on "New Directions in Feminism". Until we get the full report ready, we wanted to share some of the best pictures from the conference.
All of the photos were taken by two super talented YDSers - Alexis Wright-Whitley and Marcel Gretzschel. You can check out Alexis's professional work here.