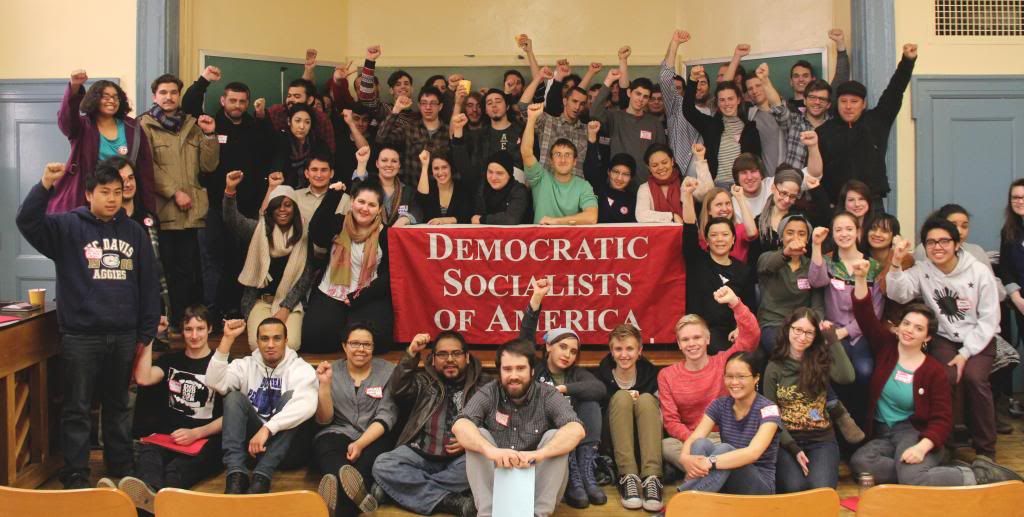 Group photo from the YDS 2014 winter conference. Solidarity!
We are a national organization of 20 campus chapters and several hundred activists, and we are the student section of the Democratic Socialists of America. We are proud of our unique status as one of the few national, multi-issue left-wing student organizations in the United States. Twice a year we meet at our winter outreach conference and summer leadership retreat in order to share our experiences and build a national community. We also work together to put forward our political perspective on our blog, The Activist.
The Young Democratic Socialists is part of the international struggle to build a better world. We organize on college and high school campuses to fight for the immediate needs of workers and students, while building our capacity to fight for more radical and structural changes in the long term. We call the better society we are fighting for democratic socialism.
Learn more here: